I've been doing pretty good this week...watching my points, getting my water in..you know generally being a good girl, but I've been dying for some chorizo lately and I DON'T believe in denying myself, but I didn't want to put myself in a situation I was too weak to handle.




I woke up this morning and had this delicious big breakfast. I needed it to hold me over until I went to work ay 5 pm. I know you're thinking "skipping meals is VERY VERY BAD" but I had already proclaimed to my staff that today would be chorizo thursday I brought in enough to feed the whole staff with just a lil for a breakfast taco in the morning and that's it. Everyone got to eat which allowed me to not go overboard (when I'm sharing I'm unlikely to be a greedy piggy)

So how did my servers feel.........you can guess...they LOVED IT!!!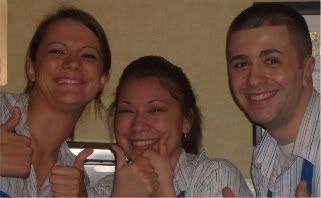 and I didn't have to make them take this pic either LOL

which keeps me OP and looking like the coolest manager ever!!! :)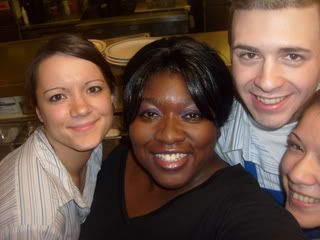 So Friday is weigh in...BOY am I nervous can't wait to go war with that scale...wish me the best!